Personalised What's Cookin' Tan Ceramic Large Mixing Bowl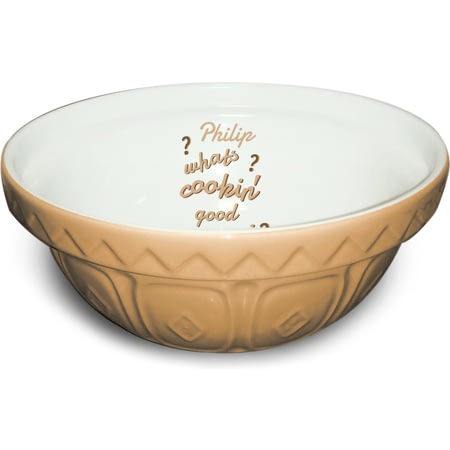 Product Description
This product is currently out of stock
Know a budding baker or aspiring chef? This is the perfect gift for them!
This traditional bowl has an added modern twist.
Your baker's name is included inside the bowl so that everyone will forever know that the kitchen is their domain!
Whatever the occasion, a domestic god or goddess will definitely appreciate this gift.
Please note the wording "What's Cookin' Good Lookin'" is fixed text.
Size: Width: 24.5cm, Height: 24.5cm, Depth: 11cm
Out of Stock
Other items you may be interested in