Personalised Sunderland AFC Spoof Newspaper Folder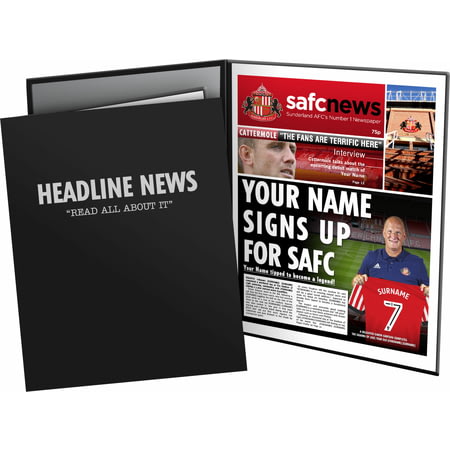 Product Description
This product is currently out of stock
This is a fabulous gift for any Sunderland AFC fan and is approved and fully licensed by Sunderland AFC.
Be the star on the front page with this personalised Sunderland AFC Newspaper as you become the manager's new signing.
We merge your recipient's details throughout the article text and headlines of the Sunderland AFC News.
We even include your name in a quote with the top players!
A superb gift for any occasion and is sure to make the recipient smile.
Printed in full colour onto authentic newspaper style paper 29cm x 36cm.
Presented in a hard-backed folder.
Presentation Folder (30.6 x 38cm)
Size: Width: 30cm, Height: 38cm
Out of Stock
Other items you may be interested in