Personalised Sunderland AFC Crest 480ml Wine Glass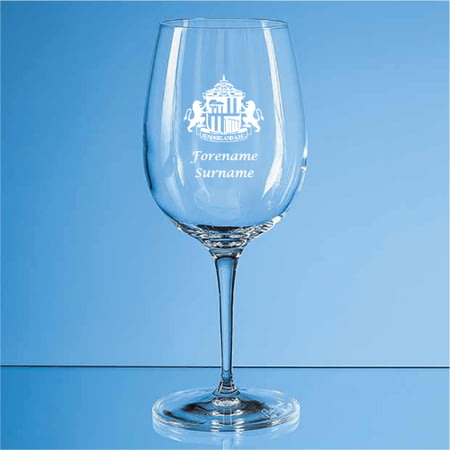 Product Description
This product is currently out of stock
This official, fully licensed Sunderland AFC Personalised wine glass is perfect for any dedicated fan.
Not only will this elegant long stemmed 480ml wine glass take a half bottle of wine it is decorated with the intricate and stylish Sunderland AFC crest and your chosen personalisation.
It's the perfect gift for any occasion.
This item is superb quality, excellent value and is dishwasher safe.
Size: Width: 8.5cm, Height: 21cm, Depth: 8.5cm
Out of Stock
Other items you may be interested in