Personalised Stork Pink Birth Bone China Loving Cup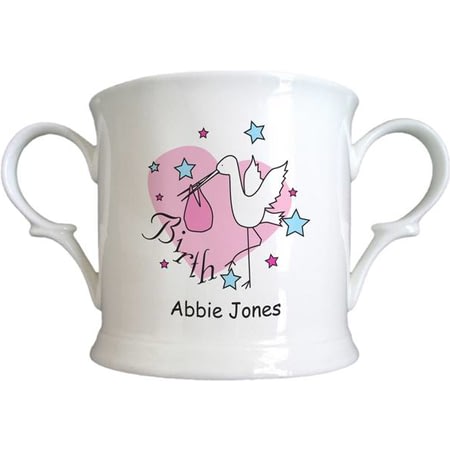 Product Description
This product is currently out of stock
A loving cup decorated with a pink heart and a traditional stork makes a perfect gift to mark a little girl's birth.
With your message for the little princess included on the back of the cup, and her name adorning the front this pink themed loving cup will stand proud on the mantle until she's old enough to use it.
This bespoke gift is sure to be treasured for years to come.
Kiln fired, this bespoke cup is dishwasher safe.
Size: Width: 14cm, Height: 8.5cm, Depth: 8cm
Out of Stock
Other items you may be interested in