Personalised Modern Floral Yellow Ceramic Mug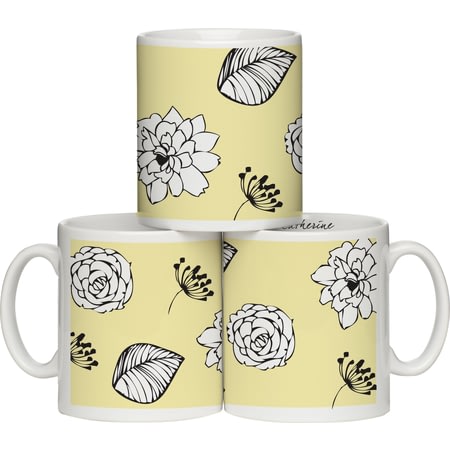 Product Description
This product is currently out of stock
Our range of floral mugs are designed for the any occasion.
The colourful floral design on this 10oz ceramic mug is wrapped around the mug and personalised on the inside rim.
The classy mug is scratch resistant and is safe in a dishwasher and a microwave.
Size: Width: 11cm, Height: 8.5cm, Depth: 8.5cm
Out of Stock
Warning: This item may not be delivered in time for Christmas.
Other items you may be interested in