Personalised Happy Birthday Vanilla Scented Candle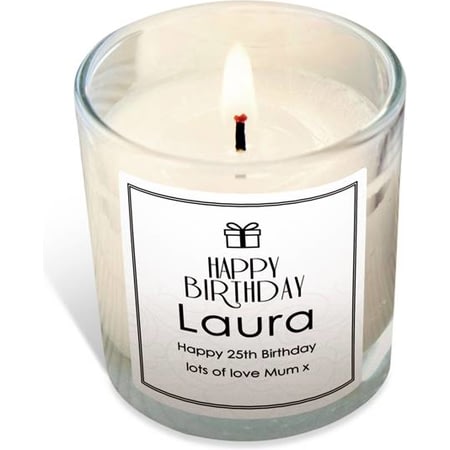 Product Description
This product is currently out of stock
Blow out the flame to make a birthday wish.
Birthday candles are quickly discarded after the cake has been eaten, but this one won't be.
Although it may be too big to put on the cake, the scent of this candle is delicious enough on its own.
Available in either a delicate rose or sweet vanilla fragrance this candle adorned with their name and your message will be cherished for much longer than any cake or card.
Size: Width: 8cm, Height: 8.5cm, Depth: 8cm
Out of Stock
Warning: This item may not be delivered in time for Christmas.
Other items you may be interested in