Personalised Dove & Hearts Pink Godchild Bone China Moneybox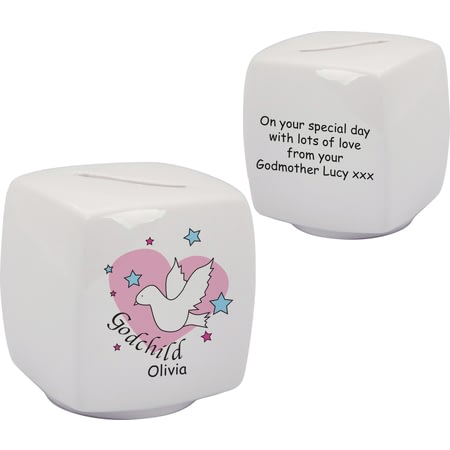 Product Description
This product is currently out of stock
Looking for a unique gift for a little Girl's christening? This moneybox is adorned with a cute dove and heart alongside her name.
Making sure she gets the best start in life and to encourage saving for the future, this china moneybox will be cherished as she grows.
Your heartfelt message is printed directly onto the back of this fine china cube, and with an easy access to the bottom of the moneybox there's no need to break the precious gift to count what's inside
Size: Width: 9cm, Height: 8.5cm, Depth: 8.5cm
Out of Stock
Warning: This item may not be delivered in time for Christmas.
Other items you may be interested in