Personalised Aston Villa FC Goalkeeper Dressing Room Shirts Coasters Set of 6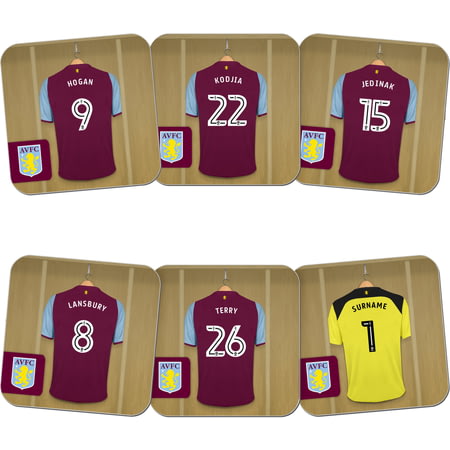 Description
This product is currently out of stock
This is a fabulous present for any Aston Villa FC fan and is approved and fully licensed by the club themselves.
Your selected Surname and shirt number are merged onto the Aston Villa FC goal keeper shirt.
The other five coasters each show a different Aston Villa FC player in the team's dressing room, making this the perfect gift for any age or occasion.
Individual Coaster
Coaster Dimensions 9x9cm.
Ideal for Birthdays, Father's Day, Christmas
Out of Stock
---
Other items you may be interested in