Personalised 12 White Pencils In A Box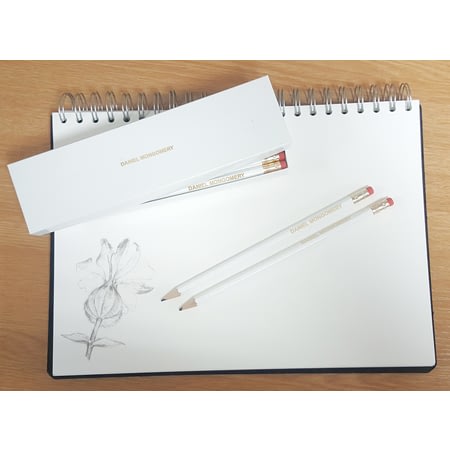 Product Description
This product is currently out of stock
Presented in a matching box these 12 HB pencils are expertly embossed in gold with any name up to 22 characters.
Each pencil is finished with a gold cuff and topped with an oh-so-important eraser (just in case).
Size: Width: 19cm, Height: 2.3cm, Depth: 5.5cm
Out of Stock
Warning: This item may not be delivered in time for Christmas.
Other items you may be interested in